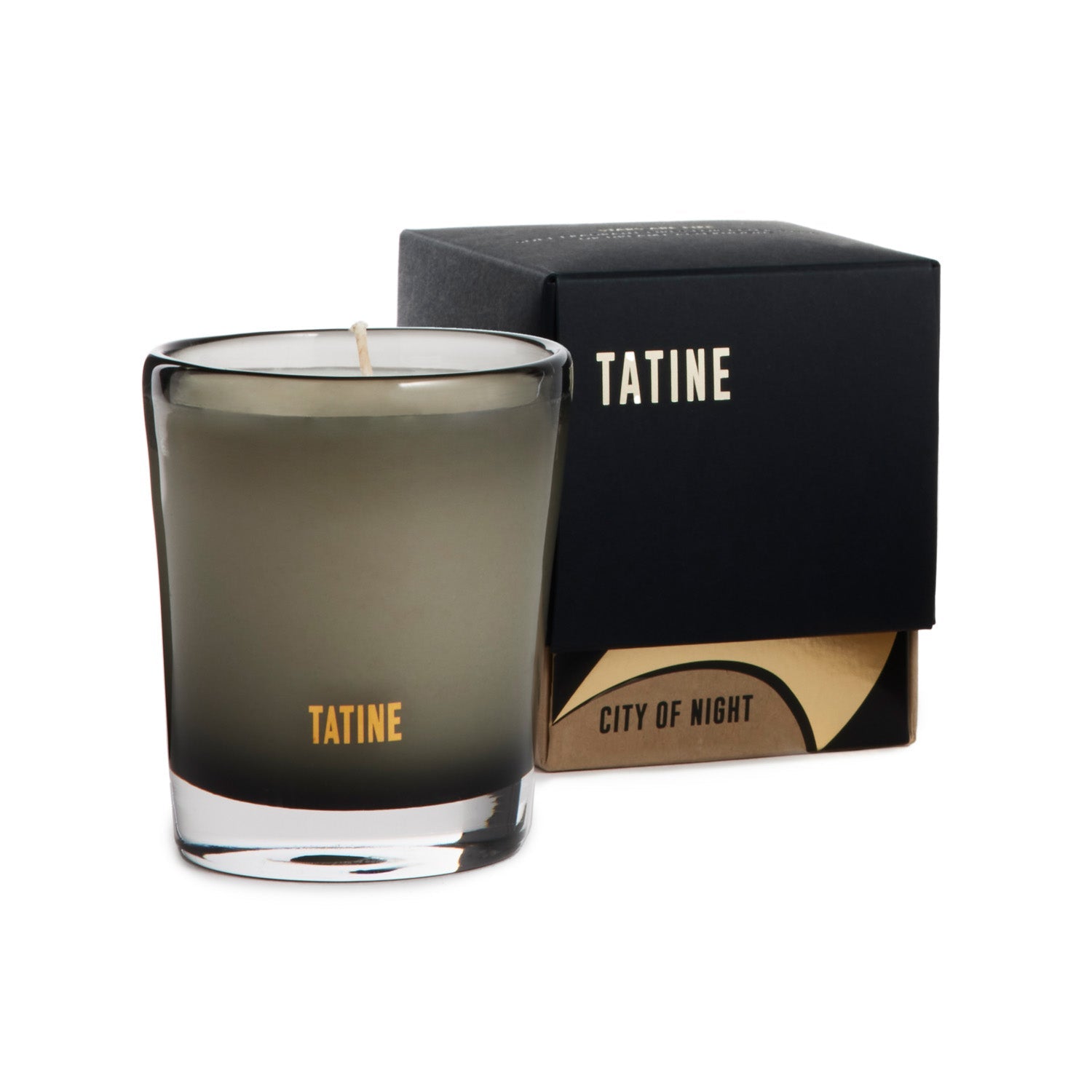 TATINE City Of Night Candle
Description

Dark Hinoki oil and charred Vetiver blend with cypress and fir needle resin. Black pepper lifts this evocative, woody floral that finishes with a velvety leather and oak aged whiskey. 

Soft Fragrant Fires for After Dark or Dreamy Afternoons.

8 oz. soy wax candle in artisan mouth-blown smoke grey glass.When burned properly, you will enjoy 60 hours of a delicate fragrant atmosphere.

This smoke grey glass was handmade and mouth-blown by skillful artisans and was created to be beautifully repurposed. Each piece is unique unto itself, imbued with the spirit of the maker.

Tested to be drink-safe. Gently hand wash glass for use at your next celebration and let it live uniquely on.

The candle is held within a small vintage parcel made from 100% post-consumer soft cotton paper. Each parcel is unique from the next and slight flaws in recycled paper is considered part of the charm.

 
Why It is Amazing
Ingredients
Free shipping on orders over $100 + a gift.
TATINE City Of Night Candle