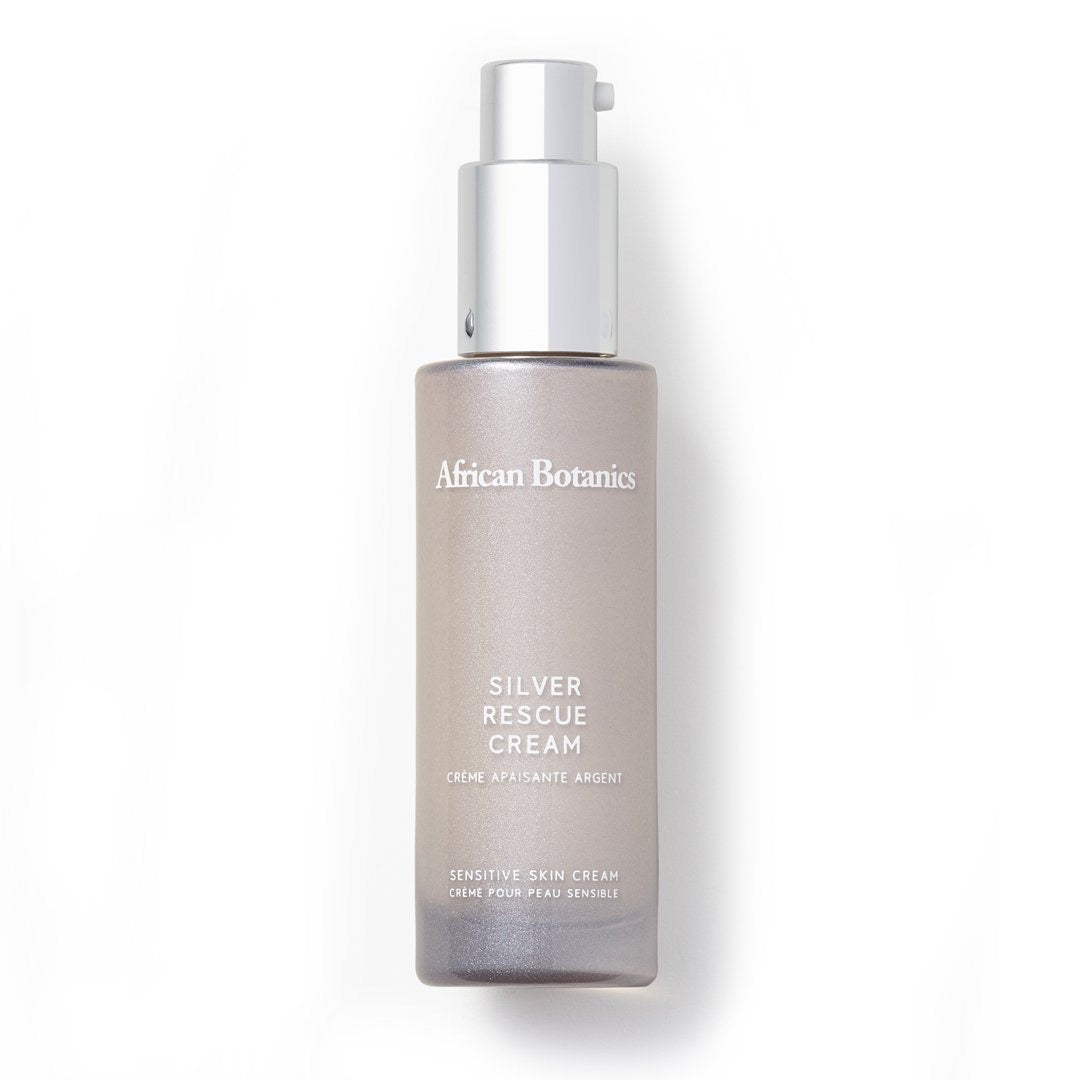 African Botanics Silver Rescue Cream
Description

This unique cream helps calm and revive skin with an extraordinary blend of protective medicinal plants (Resurrection plant and Devil's Claw), rich in glycosides, Phytosterols, Flavonoids, Trehalose sugar, polysaccharides and arbutin which aid skin healing and rapid hydration, resulting in minimal trans epidermal water loss. Powerful moisturizing ingredients like the Baobab fruit, Vitamin E, Squalane, Marula Oil, Rosehip and Marigold extract help protect the skin and reduce skin reactivity and redness. Their soothing, lipid-restoring properties strengthen the skin, improving its quality and reducing sensitivity.

Formulated for sensitive skin and all skin types temporarily irritated by modern environmental conditions including pollution, stress, extreme weather patterns and non-invasive procedures. Free from essential oils, fragrance, parabens, silicones and mineral oil.
Why It is Amazing
Ingredients
Free shipping on orders over $100 + a gift.
African Botanics Silver Rescue Cream